Contact Michael J Camera
Contact Michael J Camera, Criminal Defense Attorney today to make an appointment to discuss your case. Telephone him on weekdays during business hours, or leave a message after hours or on the weekend to be heard soon after.
All major credit cards accepted
Business Office Address and Phone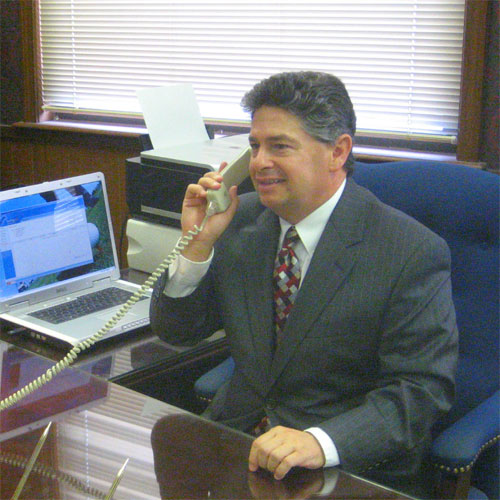 Michael J. Camera

Attorney at Law

520 Broadway

Suite 200

Lorain

OH

44052

440.396.8395

cell
Attorney Camera's business office is located in downtown Lorain at the corner of 5th and Broadway on the second floor of The Commons building.
Office Hours
Monday

9:00am - 5:00pm

Tuesday

9:00am - 5:00pm

Wednesday

9:00am - 5:00pm

Thursday

9:00am - 5:00pm

Friday

9:00am - 5:00pm

Saturday

Closed

Sunday

Closed
Consultations are by appointment only. Please call my cell phone number 440.396.8395 to arrange an appointment. After hours, leave a message with your phone number where you can be reached, and Attorney Michael J Camera will return your call.
Map
feel free to move and zoom the map. It's interactive.